I have 5 H.gigas slings that have been communal for about 3 months, since birth really. They share a deli pot and are very happy- it seems.
I have been told that this species can co-habit quite happily and will try to keep them together permamently. I have read that even as adults they can live in harmony, even grooming each other on occasion. I have taken a few pics but I would love to hear your opinion or experiences in keeping this species in similar conditions , any drawbacks or failures etc.
I have noticed that during pre-moult they do not get bothered by their siblings, also 2 specimens are already larger than the others.
Cheers
Phil
Top view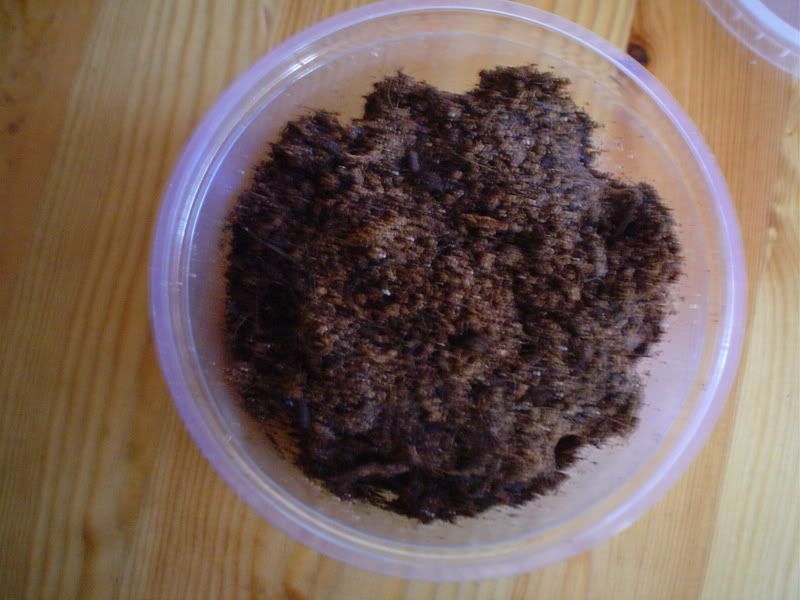 Side view
Other side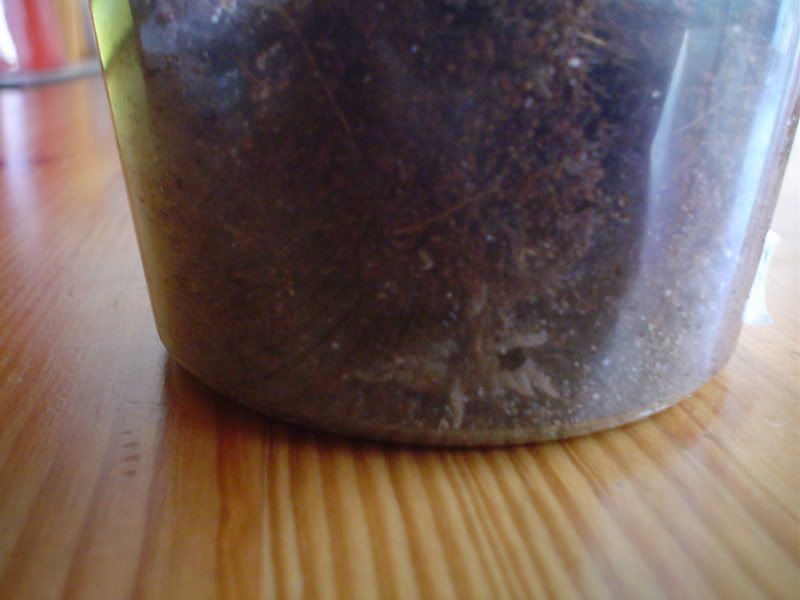 Again