Joined

Dec 20, 2006
Messages

225
i haven't been on the boards in a long time, i feel terrible! but i've been busy with summer school and vacations.
i'm actually in texas for arachnocon right now and i had a question about one of the new tarantulas i just bought.
i don't know anything about Avicularia species, i've had an A. versicolor s'ling for a few months now but thats all. i wanted to get a new avic so i found one i liked at the expo and bought it.. the only thing is i can't find out any info on it. i'm not sure if its a wrong id or what.
its an unsexed sub-adult that was sold to me as Avicularia sp. "purple amazonica" and it was wild-caught. i can find info on avic "amazonica" and some peruvian avic but nothing on the spiders givin id.
here are some pictures..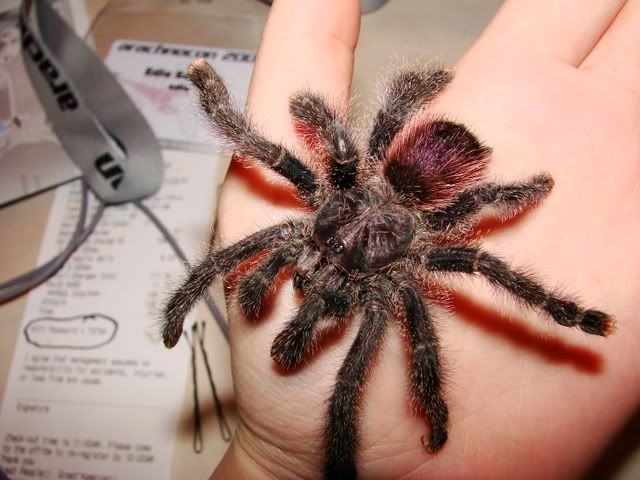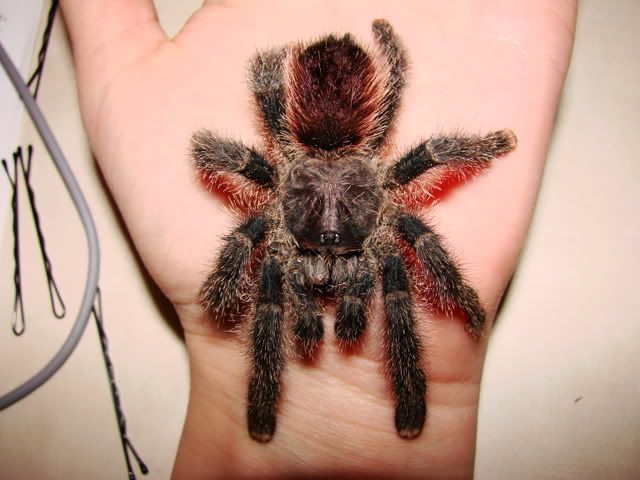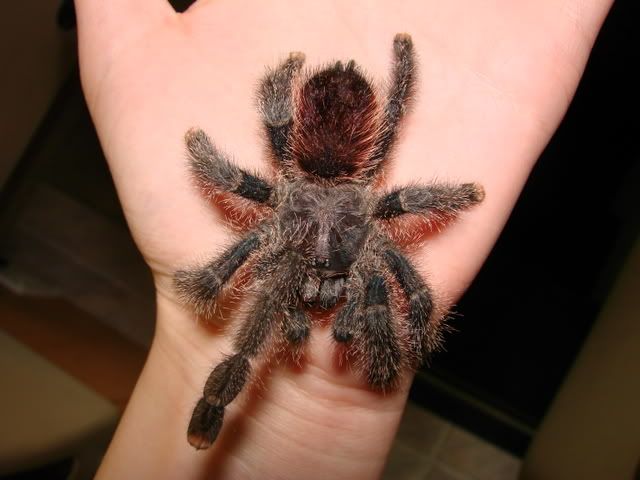 any guesses on a more solid id?
also.. i didn't notice his leg was messed up until i got him back here, could this be a problem or will it just grow back with its next moult?