Joined

Jan 5, 2005
Messages

8,328
Built-In-Burrow version 2.0 Multiburrows (S. subspinipes mutilans)
I decided to adapt the built-in-burrow idea to a breeding colony container for some Scolopendra subspinipes mutilans that i recently got. Here are the
kind of step by steps
First i chose some plastic containers to use as "understructure/substructure". I cut access holes in all of them (trying to get some kind of access in all the planes that make up the objects. I seared the edges to make sure there are no sharp jags of plastic. I also scored the crap out of the inside of the plastic containers. when centipedes brood they sometimes go upside down. the slick surfaces of the plastic containers would prevent them from doing that unless they are scored.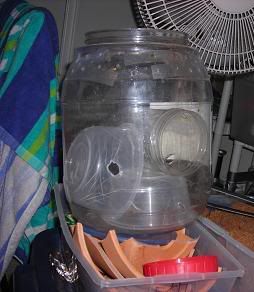 start burying the substructures. i periodically tamped the dirt down to hopefully minimize the chance of any of the substructure shifting... which could be VERY bad!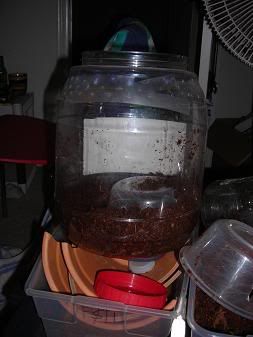 I have some of these "clay" pot things. i dunno what they really are. i broke up a large one to use as substructure.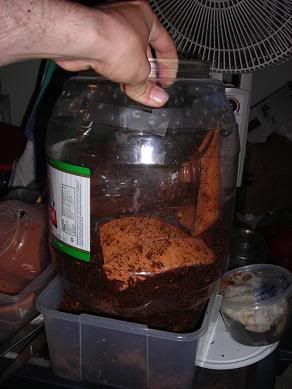 i scored the clay pots too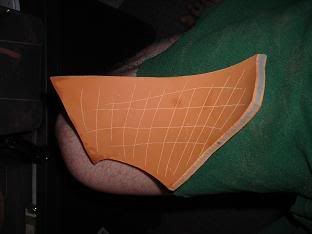 these edges can be pretty darn sharp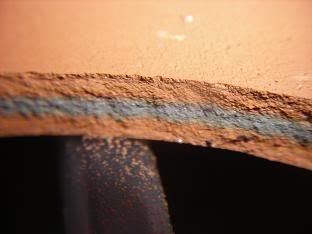 so i am always careful to some how dull them and all the corners
here is the jar with all the substructure added, but before the rest of the substrate has been added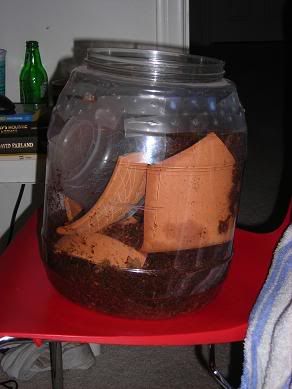 after i finished filling and packing the jar with the substrate i poked some initial access routes down to the different layers of the substructures.
add two centipedes (for now. i would like to add maybe 2 more) et viola!