Joined

Dec 2, 2003
Messages

841
Hey everyone, I am posting to let y'all know about a class taking place this coming summer on the
Biology of Arachnids
. It is a college course for both undergrad and grad students, put on by
Angelo State University
at the
Texas Tech Field Station
in Junction, Tx.
This is a real class, for people serious in learning. But it is also a blast! I took the class last year, and will be taking it again this coming summer, just because I had so much fun. The whole course takes place over two and a half weeks at the end of June. On each weekend we take field trips to amazing locations, that aren't open to the general public. West Texas is the perfect setting, because every order of Arachnids can be found there, and we will get to see many of them in the wild.
The two instructors are really great. Dr. Strenth has studied invertebrates his entire career, and teaches all of the entomology and invert zoology courses as ASU. He has a special interest in arachnids, and their evolutionary tree. He is one of the funniest professors I have ever had, and along with Lynn McCutchen, makes the class much more than a dry college course. Lynn was one of Dr. Strenths grad students, and teaches in Kilgore, Tx currently. His special interests are in palpigradi, solifugids, and amblypigids.
The course description is as follows, taken from the website:
Biology of the Arachnids – This course will examine the origin of the arachnids and their evolutionary relationships to other early arthropod groups. Each of the eleven recognized ordinal groups will be covered equally in both lecture and laboratory with respect to the existing literature on distribution, morphology, ecology, reproductive life cycles and their relationships to man. Special attention will be given to those species which are found in Texas and the adjoining states of Coahuila, Nuevo Leon and Tamaulipas in Mexico.
If you have any questions about the course, please feel free to ask me! If you are interested, please consider fist that this is a
real class
. It does require some work, there are 4 tests total, two in lab and two in lecture. If you don't study and do the work, you wont get a free pass. But if you really love arachnids, it wont seem like work!
The class will close at 12 people
, so if you are seriously interested, please contact me, and I will help you get your name on the list. For those worried about cost, Dr. Strenth is working on some grants to help, but you have to contact him quickly so he knows who all needs help. Also, the closest airport is in Midland, which is where I live. I will be happy to drive anyone down to Junction, just let me know ahead of time when you will be flying in.
Here
is the website again, for those who missed it at the beginning.
Pics to follow in the next posts.
---------- Post added at 04:53 PM ---------- Previous post was at 04:38 PM ----------
The first weekend field trip is to
Seminole Canyon
in SW Tx. This will be the only night where we do any real camping, the rest of the field trips we will be in bunk houses. Seminole Canyon is usually only open to guided hikes, where you will never be far from a park ranger, and can only see part of the canyon. This is because there are beautiful pictographs in one of the caves. We on the other hand, get to explore the closed portion of the canyon,
on our own
. It's in indescribable experience.
The hike down in the canyon.
Inside the canyon.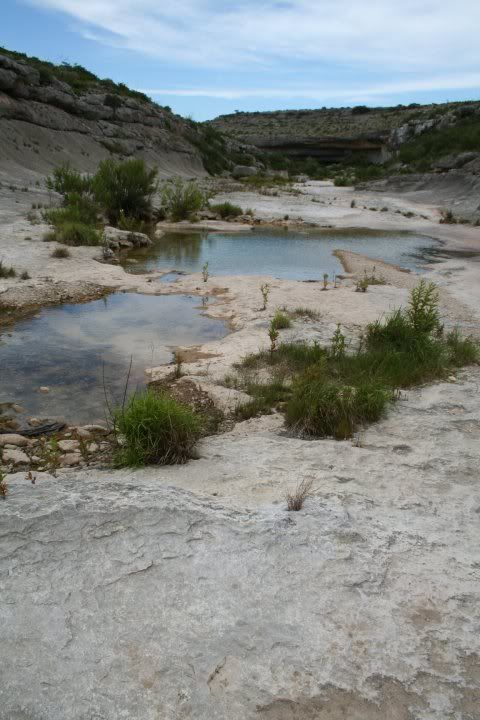 On the second night of the trip we move on to Eagles Nest Canyon, in Langtry, Tx. This canyon is on private property, so it is another one of a kind experience. We get to stay in a adorable little bunk house, with
airconditioning
!
The bunkhouse.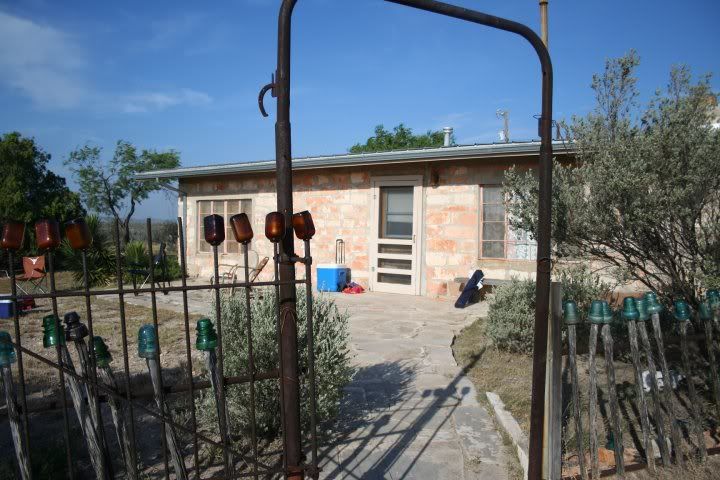 We found this Diplocentrid in the
yard
of the bunkhouse!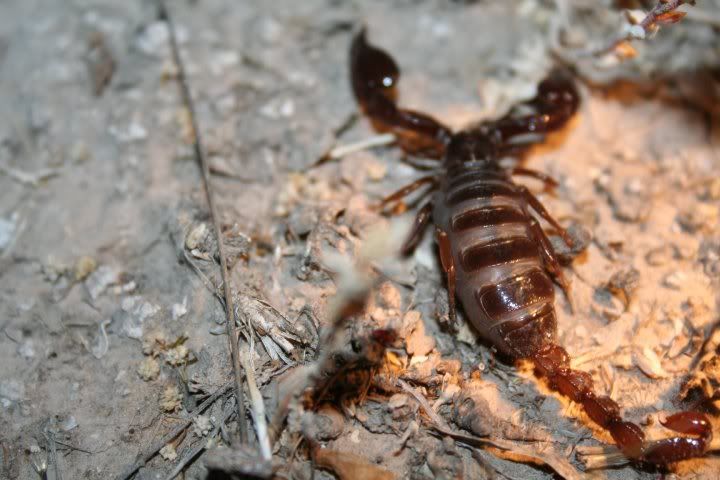 Me standing over the canyon.
---------- Post added at 04:59 PM ---------- Previous post was at 04:53 PM ----------
On the second weekend of the class, we take a field trip to my favorite place on earth,
Big Bend
! We will be staying in a bunk house at Black Gap Wildlife Management Area, which is a 112 section (112 sq mile) piece of land, set aside for the management of desert bighorn sheep. It is only open to the public on day trips for fishing on the Rio Grande, but we get to stay over night and explore the whole place. During the day we will make side trips to La Linda, and Big Bend National Park. This field trip will last a total of three days and two nights.
Here is the view from our campsite at La Linda. You can see why they call it la linda!
Me at La Linda.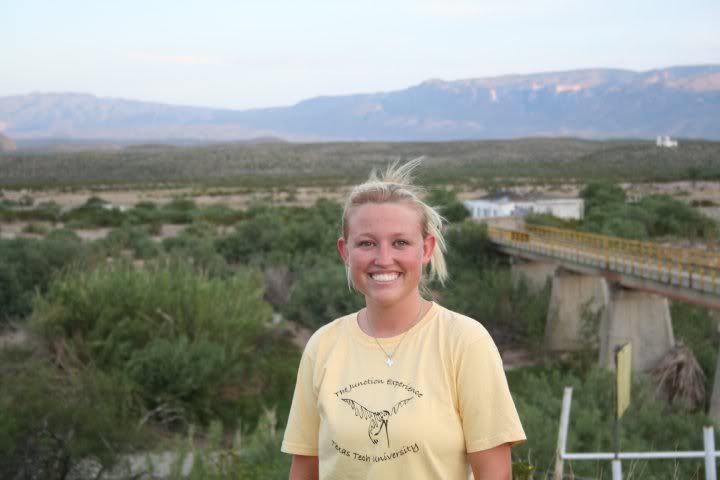 The
closed
border crossing.
While at La Linda we found an awesome cave, that was once used by several cougars. Here is some of us at the cave entrance.
---------- Post added at 05:01 PM ---------- Previous post was at 04:59 PM ----------
During the class, we have a little competition. If you are the first to collect something from one of the 11 orders, you get a prize of either a hat or a T-shirt. Here is Dr. Strenth posing with one of the prizes.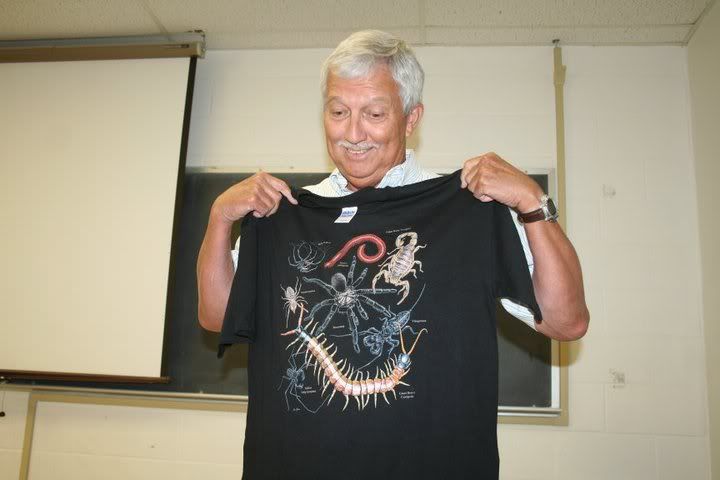 ---------- Post added at 05:04 PM ---------- Previous post was at 05:01 PM ----------
I have hundreds more pictures, and will try to get some more up soon. You can also see them on FB, so feel free to add me there, my name is Sky Stevens.
Hope to see some of y'all in Junction!