Joined

Nov 20, 2016
Messages

6
I'm superrrr in love with bioactive enclosures.
The only arboreal I currently have is an H. Maculata, the other Ts would just wreck the plants so I haven't bothered planting anything in theirs. She's nearing a good size to put her in the new cage but I'm dilly-dallying cuuuuuuz she
teleports
, and man that's really a bite I'd rather not take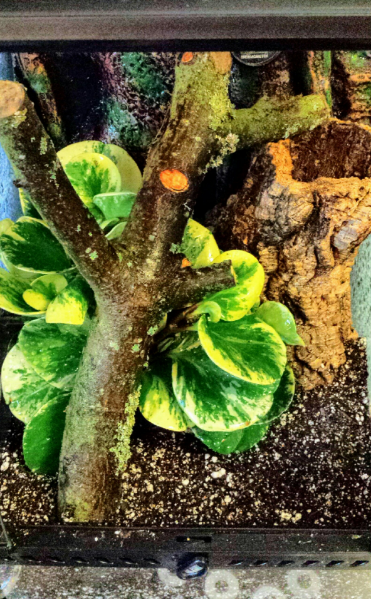 18x18x12 vertical
Live peperomia plant, cork bark tube, tall forked stick, 4 inches of substrate (self made mixture of vermiculite, perlite, some peat, and organic black gold soil).
Thermometer, hygrometer, and water bowl not yet added.
Question for bioactive users!
I use springtails in mine, and isopods in the lizard cages but I'm not sure if a T would just snack on the pill bugs if I put them in hers. Do you use isopods? Or would I just end up with a fat T?