Joined

Jun 29, 2007
Messages

822
I started out to breed four sets of T's tonight, two of which I was at ease with and two that I was on needles and pins.
First I put in the G pulchripes (hate the new name;P) and nothing, they just sat their and walked around each other and nothing.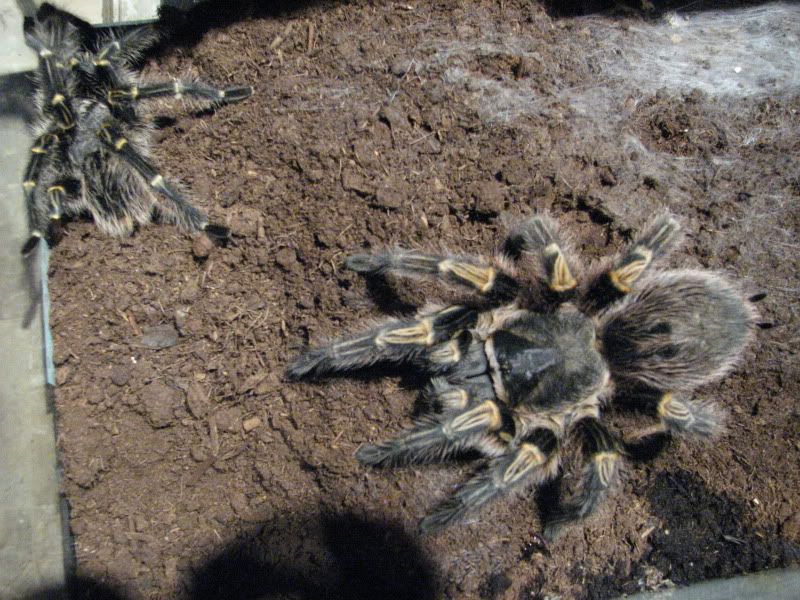 This gal is a babe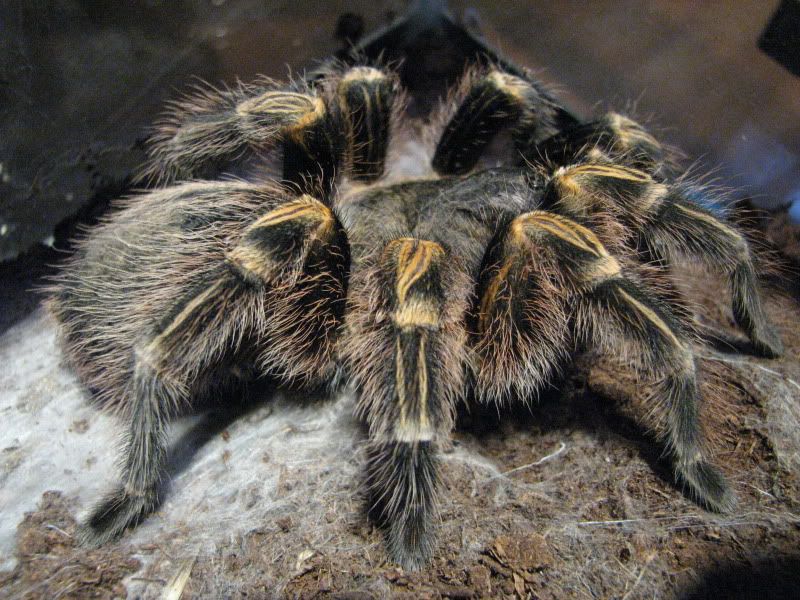 Next I gave my P regalis a shot, now the gal I got bought a yr ago from Talkenlate and the male I raised from a sling, now I know from reading that these girls can be tempermental, and I have a soft spot for the lil guy I raised from a sling, so I was anxious and ready with tongs.
Initially all went well, they were drumming SO loud, my girl came over to see what the noise was. He chased her, she chased him, and he lifted her, when all of a sudden she grabbed both his front legs, and I jumped in with tongs and pulled GENTLY on her fangs and freed him, then with lightning speed the chase was on till she bagged him, he lost two legs and rather than save him, I let her have him, he was in bad shape and he would have died just the same.
Just as I placed the male in her enclosure
B4 things went sour
Didn't bother to take a pic of my boy as food.
Best pairing were these lil gems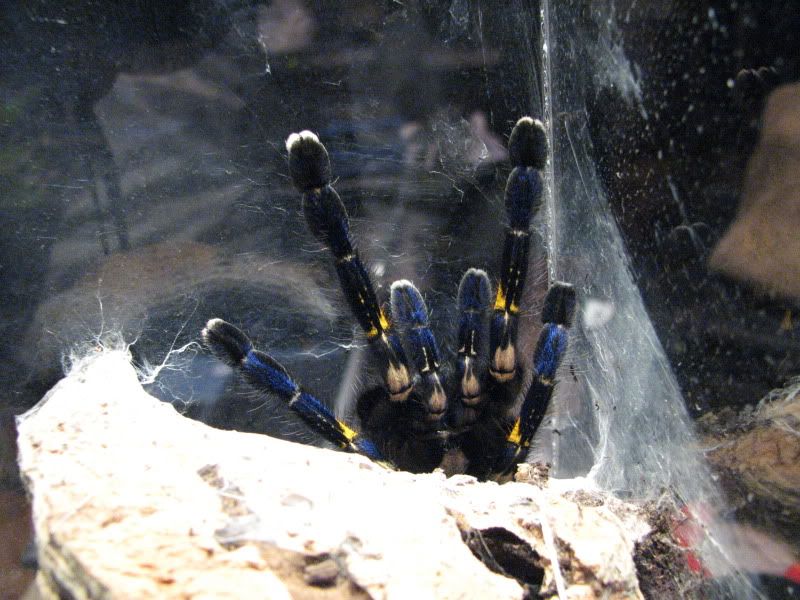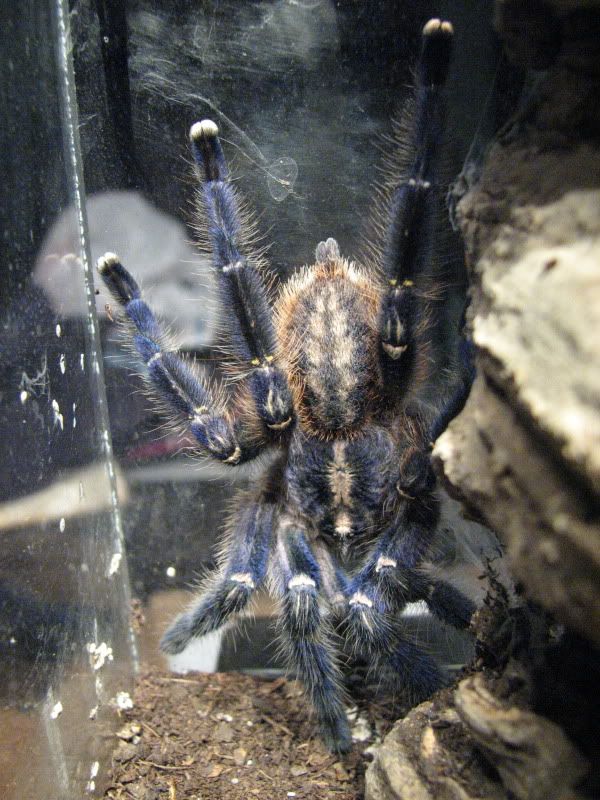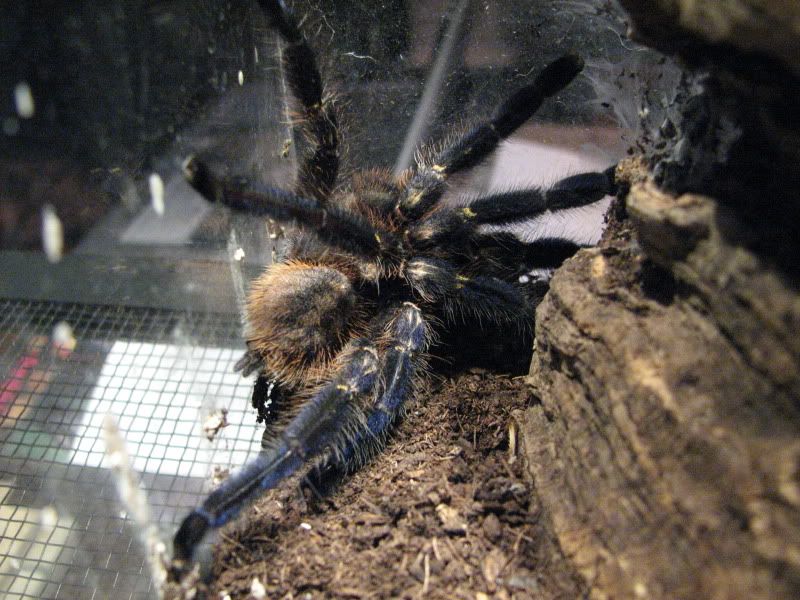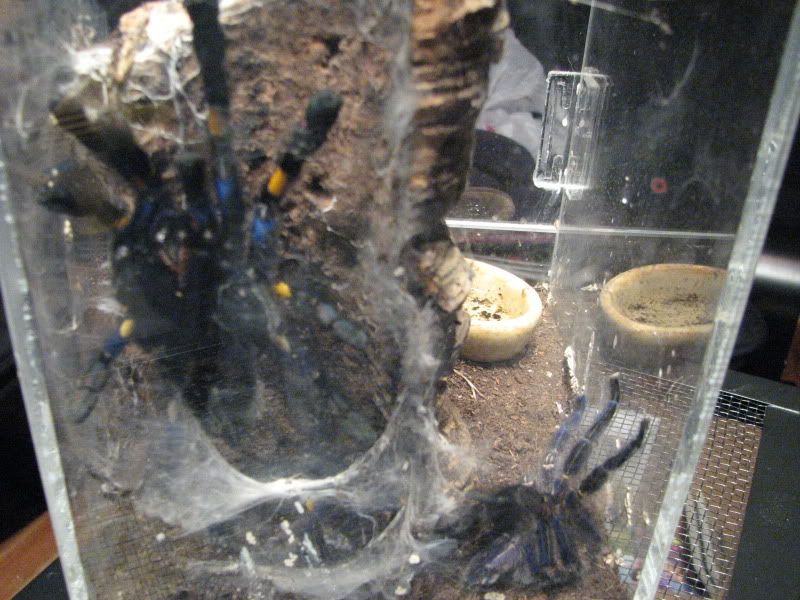 She, my gal Bellatrix was VERY receptive, the drumming was so loud that the female P metallica in the next enclosure came out to the drumming.
I saw at least two good insertions, but this is only the begining. I will let them co-hab for a few weeks, then give him a crack at my other gal.
I was so bummed with the loss of my lil guy that I opted not to breed my
N chromatus tonight.
You win some, lose some, and some get rained out.
PIG-