Joined

Nov 22, 2005
Messages

344
So I found a new spot that I only had about an hour to check out. Here's how it went...
First snake was this tiny N. sipedon. It was crossing the road on the dam of Clinton Lake. It would've certainly been squarsheded!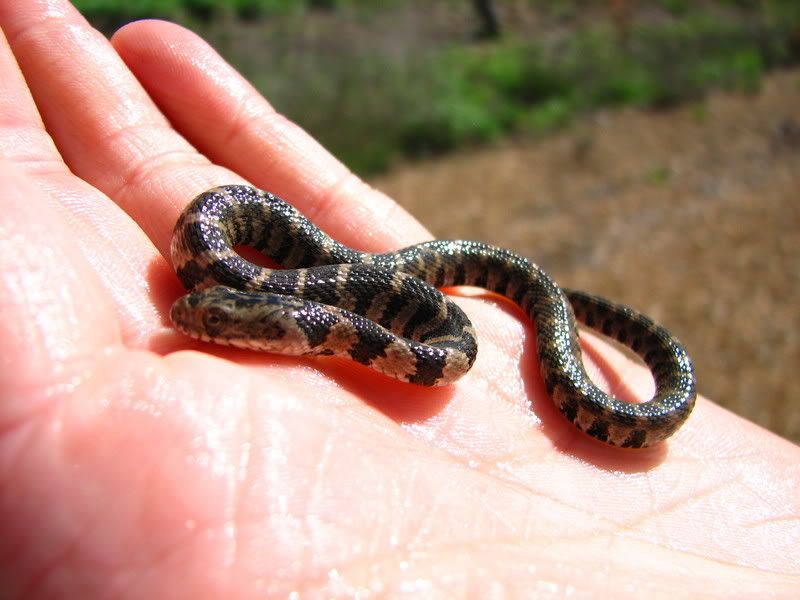 Next, once I got to my spot I found two osage copperheads,
Agkistrodon contortrix phaeogaster
-
#1 (in a pile of rocks under the bottom one...aka...impossible to get out!)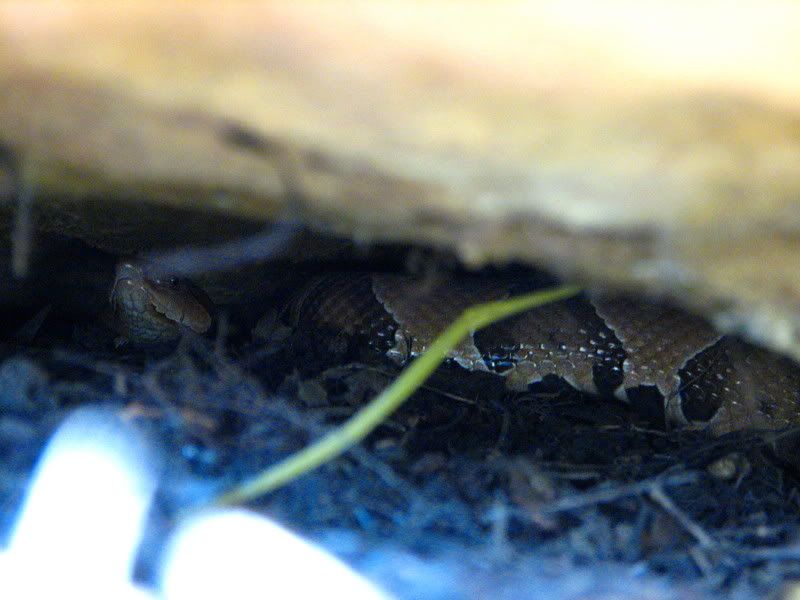 #2 (much easier as it was under a large flat rock)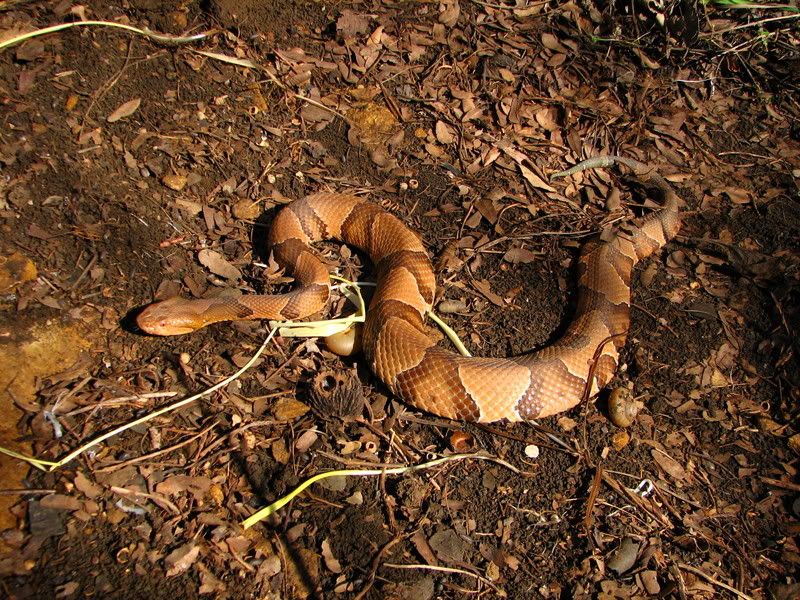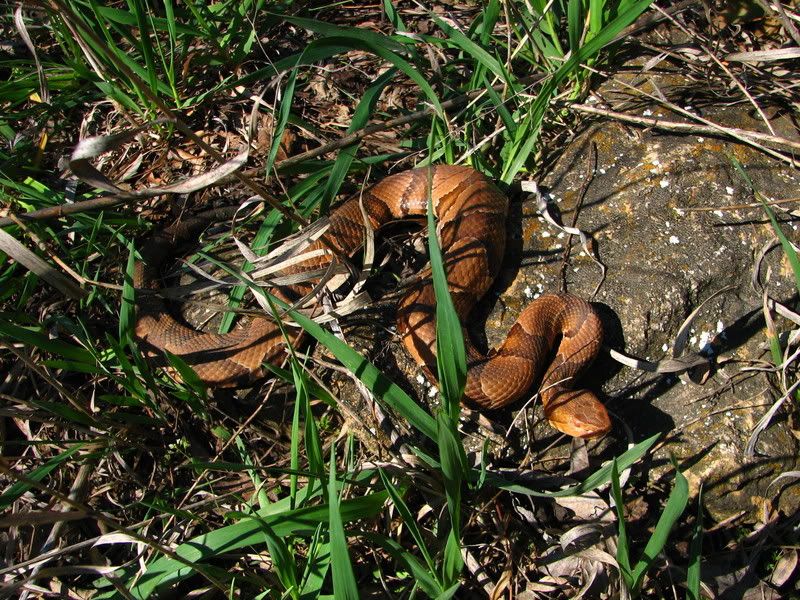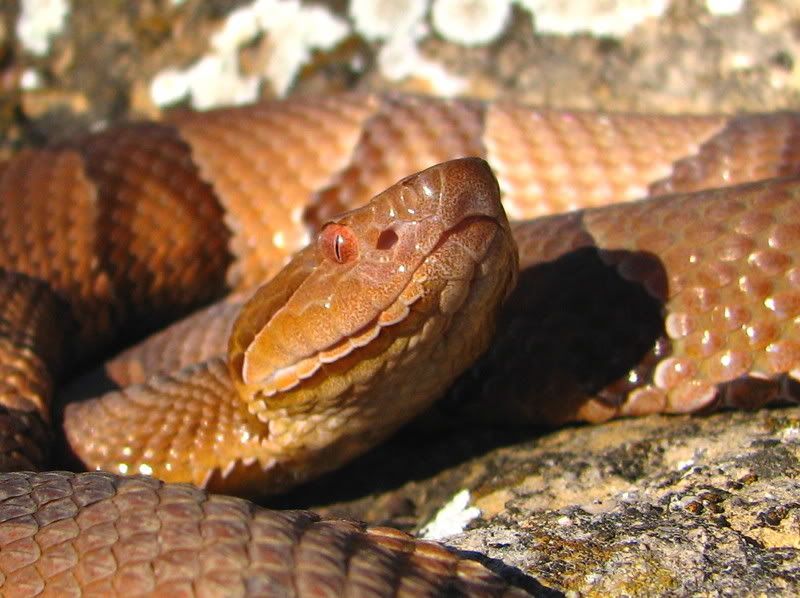 to give you a size comparison, here's my boot...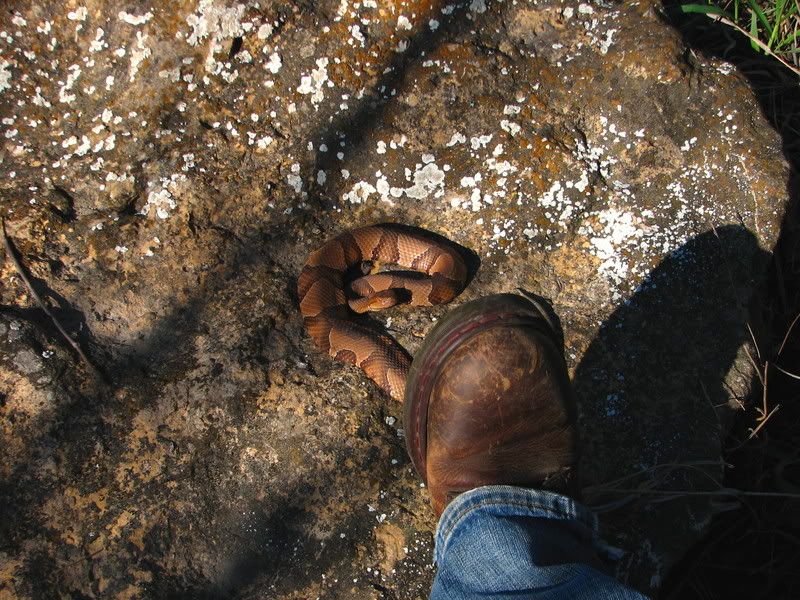 Then I scored this red milksnake double!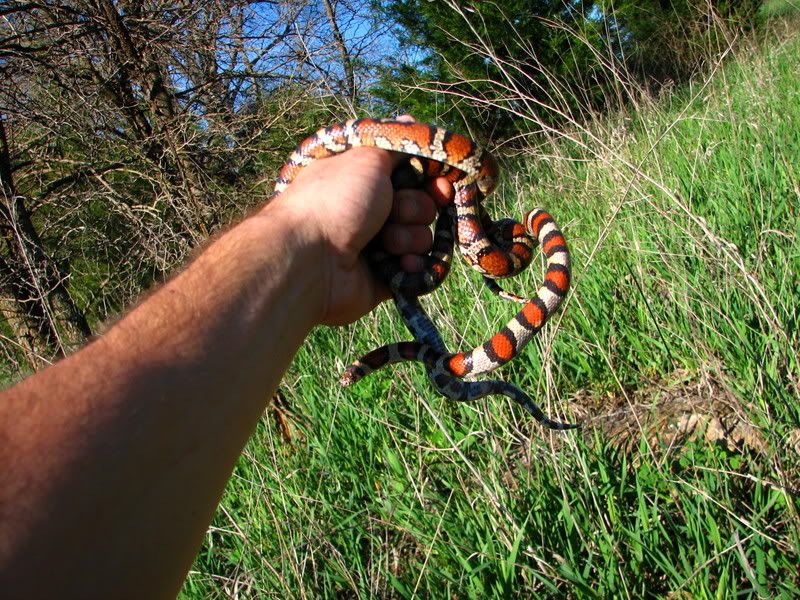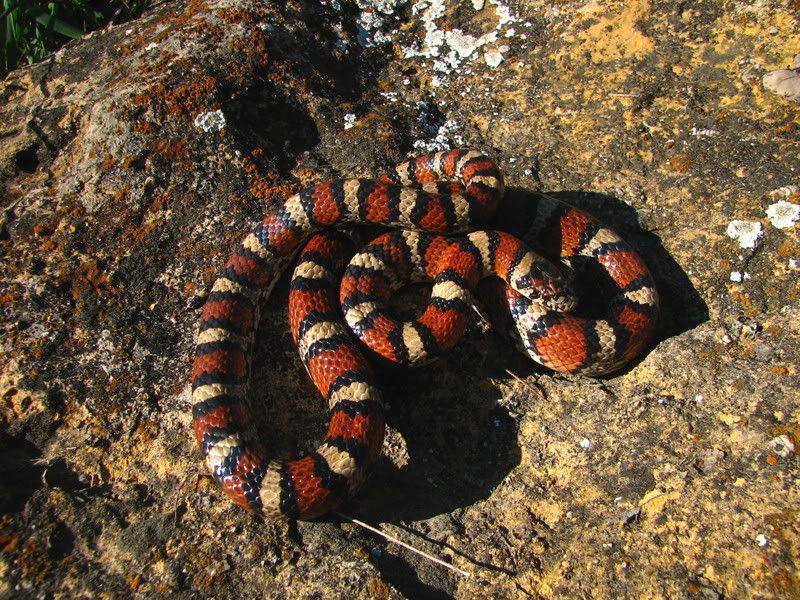 I also saw two racers, about 200 ringnecks, and a bunch of five lined and blue tailed skinks.
It was a great way to spend a Sunday afternoon!