I bought several scorpions a month or so ago and when I looked into her cage this morning I found my female
Pseudouroctonus reddelli
looking like this.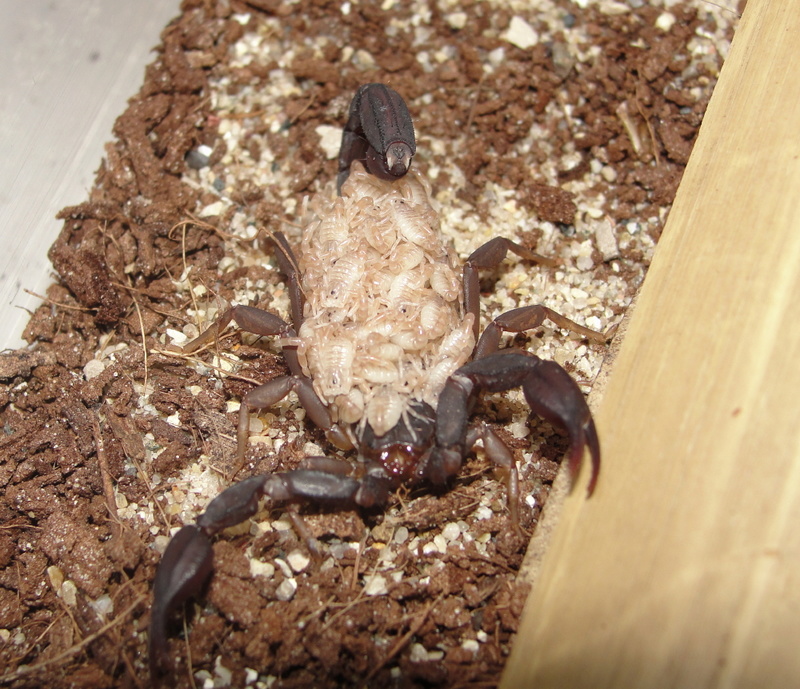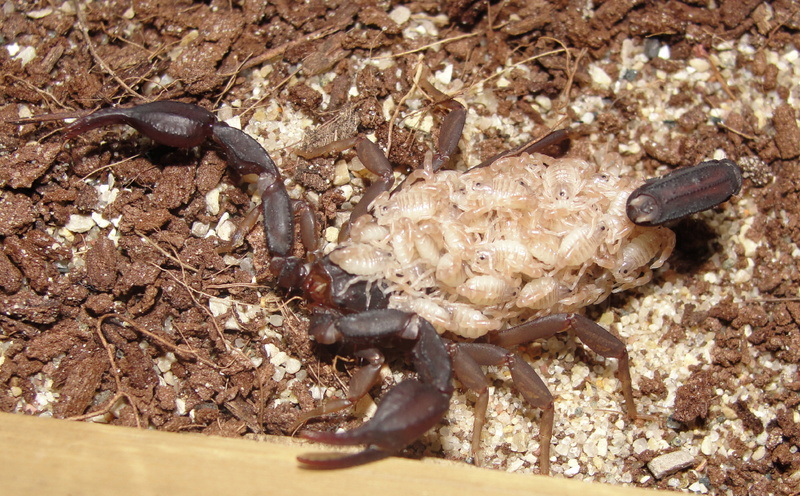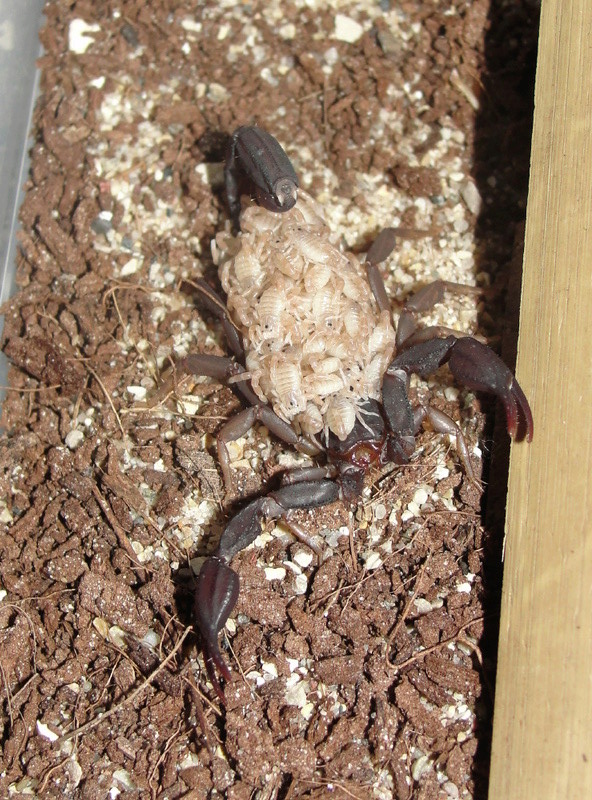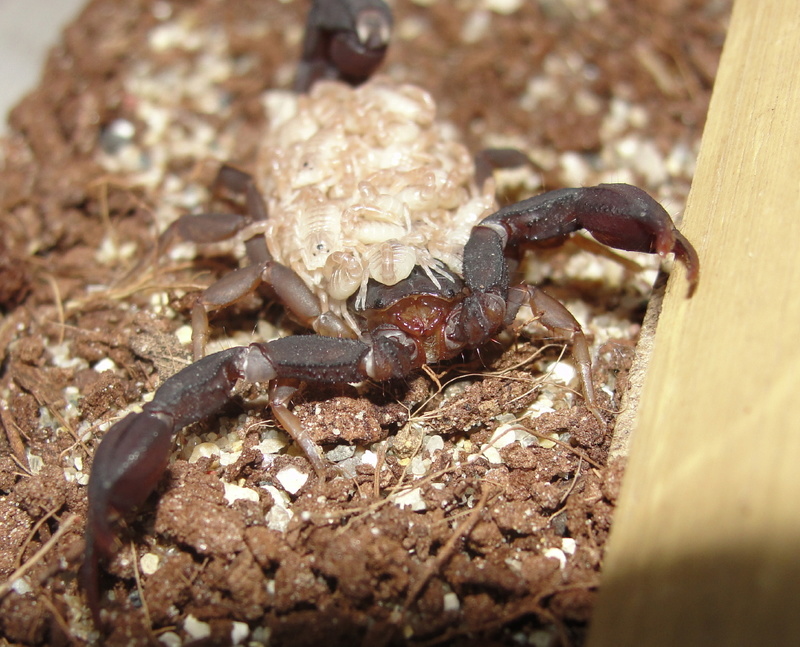 I'm pretty pumped. The only other babies I ever got with scorpions were from several WC
Pandinus imperator
females.
I need to look for care info on the babies so I know how to proceed. I have a very small (2i?)
Hoffmannius spinigerus
and another
P. reddelli
that is probably 2i or 3i and they have been doing fine but I have only had them for about month or so.
My biggest question is can they be kept together for any length of time after they leave the mother or do they need to be separated from the start.
So far my collection stands at
0.0.2
Hadogenes paucidens
0.0.1
Hadrurus arizonensis
0.3.0
Centruroides vittatus
with 2 looking very fat so perhaps many more in the future
0.0.1
Hoffmannius spinigerus
0.1.?
P.redelli