Joined

Dec 8, 2005
Messages

901
Came across this Argiope aurantia female getting courted by 3 males. Male #1 was approaching her when I showed up. By the time I got the camera out and ready, #1 had done his thing and she had dropped down on him and nailed him. Male #2 & #3 didn't seem bothered by this and can be seen in the first picture waiting for her to get done wrapping #1 so they can have a shot.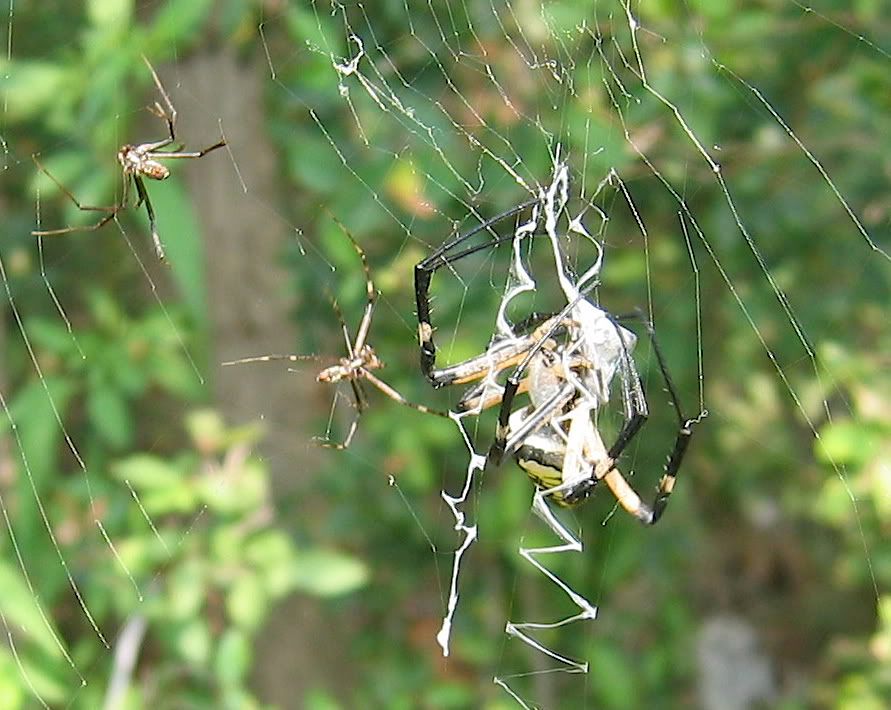 Now here comes mister "I can do better"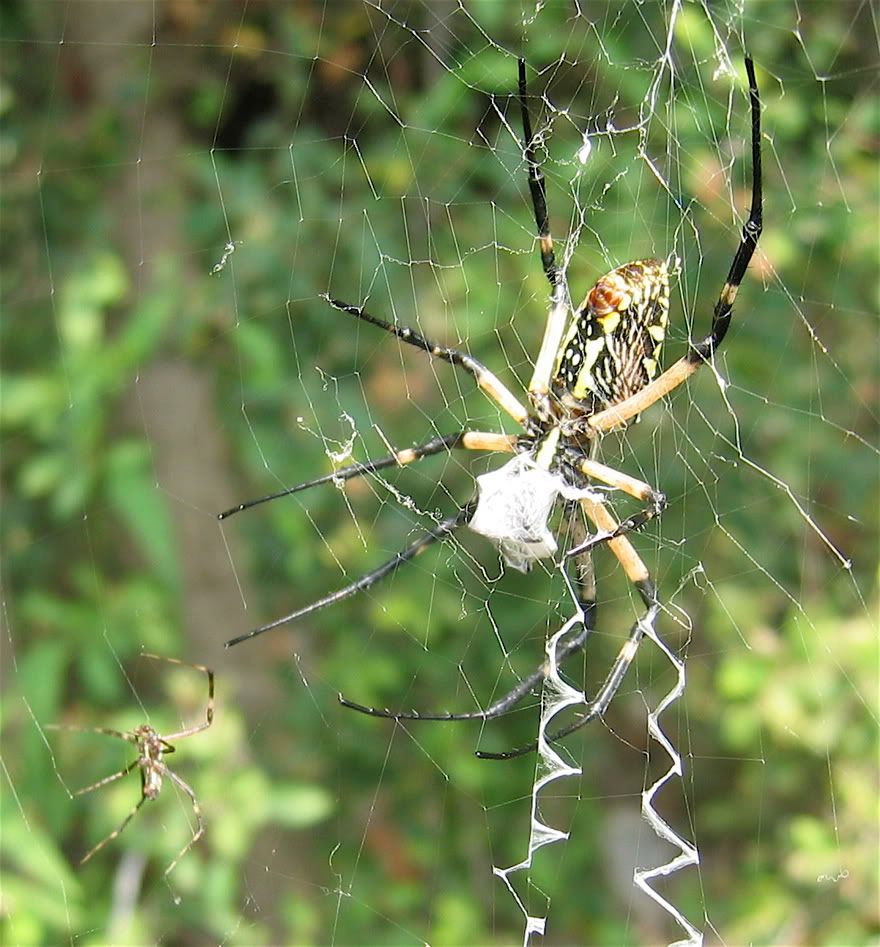 She did the same thing to him. She let him get in there and do his thing and then she dropped to nail him. He was faster than #1 and was able to clear the area before the fangs came down.
I should have used my camera's video function on this, but wasn't thinking quickly enough :wall: