Joined

Dec 23, 2010
Messages

9
Hi all, this is my first post on AB though I've been lurking for a while. My boyfriend just took me to the pet store to get my xmas present, a baby Amblypygi/Tanzanian tailless whip scorpion.
From what I understand they're pretty easy to care for (similar to caring for a vinegaroon/whiptail scorpion, which I've had before,) but I was wondering what their molting cycles look like? I've been having trouble finding such specific info about them. The one that I got, I'm not sure of the age, but it's body is less than 1" in length. It already seems very lively though.
The pet store guy recommended I keep her in a little terrarium until she's molted at least twice, then I can release her into the 10 gal. tank I have ready for her. I just wanna know when/how often I can expect her to molt at this age.
Here s/he is!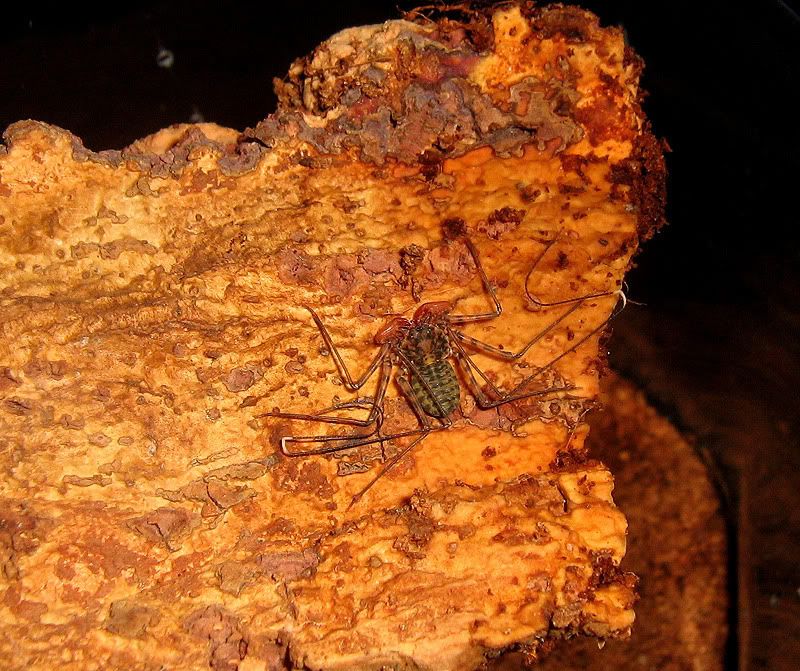 Thanks!