Joined

Aug 3, 2010
Messages

124
So, I ordered five .75" Lp's from KTBG, and according to my shipping report should be arriving tommorow (YAY!)
I had originally planned on keeping them in smaller vials, But was at petco and Saw these really awesome stackable beta keepers, with a Middle slider to section it into 2's.
I set them up tonight, They each have a little burrow that I dug out for them, I'm going to glue some rock handles onto the lids because although the t's are slings, the tops arent exactly sturdy enough for my liking, figured a little weight will do it good. Will also add some Vent holes ( Should I add them on the top Or sides??)
Along with a fake plant and a small bit of peat moss in each.
(I only purchased 2 of them, so one of the t's is SOL and will be getting a smaller enclosure, unless I find something to re-house the superworms in =P and in that case will be the winner out of the 5 haha.)
Few questions, as I've never kept Slings before, these lil guys will actually be my..well...second t's haha, First being A g.Rosea who is housed in a 40 gal.
1. Should I feed them once a week, like all other t's? How often do they molt?
2. How long before these guys reach the 4"+ mark? (how many molts would that take on average?)
3. I know I should have researched this before I made the order, but are they road runners? Do I need a net when I go to feed them? (LOL)
Pictures of set-ups:
Size comp. Via quarter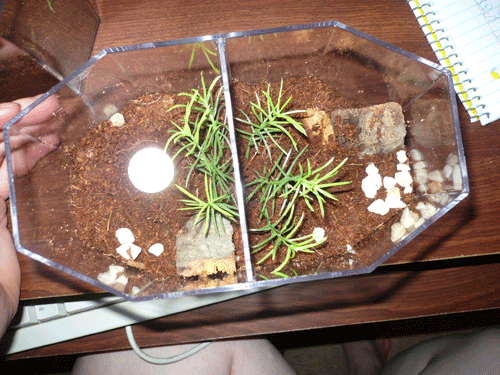 The burrows I dug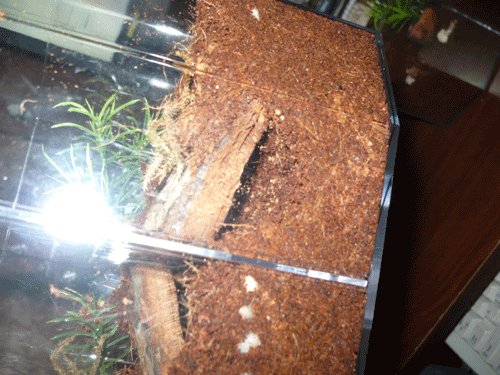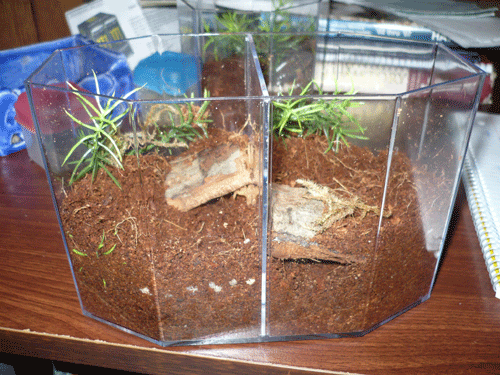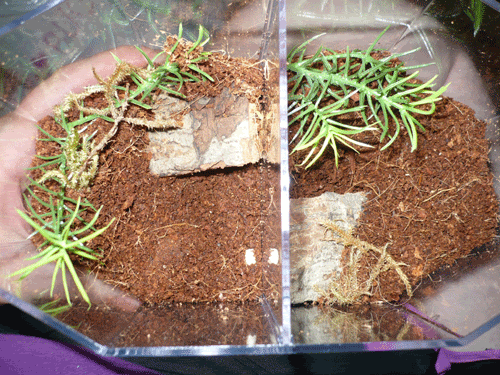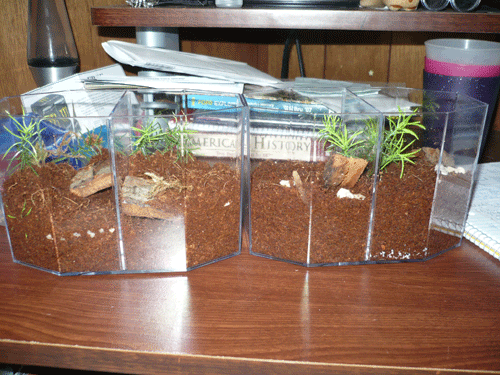 Good, no?