Joined

Aug 1, 2009
Messages

1,393
... turns into a rescue.
I had to take Kamira in today, for her boosters, rabies, and some other shots. So, she has a clean bill of health...
Well, the lady that was there, she saw I had what appears to be Pitbulls.
Kamira, being a Pitbull/Catahoula. Then Hooch, being a Pitbull/Lab mix. I guess she assumed I was a chance at a "rescue" for a pitbull that they were about to have to put down.
The clinic I use, is mostly an animal hospital. They do have strays brought in form time to time. They have to hold the dogs for 5 days. Then they have a short time to adopt them out. Sealey has been there two weeks. They told me that her time is running out.
So, at first, I said I dont really have room, or time for another dog. But, I went and to a gander at her. Just to see what kind of temperment she had. I figured, maybe I might know someone who MIGHT be able to take her in.
Well, I got back to the kennels, & took a look. She was sitting in the back corner of the kennel. I thought, nah, she seems to skittish. But they lady asked me to hold on so she could get her out.
As soon as she opened the kennel, Sealey ran out, and was all like a pup... She aint to old, appears she might be around 2-3 years old. But acts like a baby. So... I brought her home with me.
Im a push over, I cant help it!
I just couldnt sit there and let her get put to sleep... So, here is Sealey.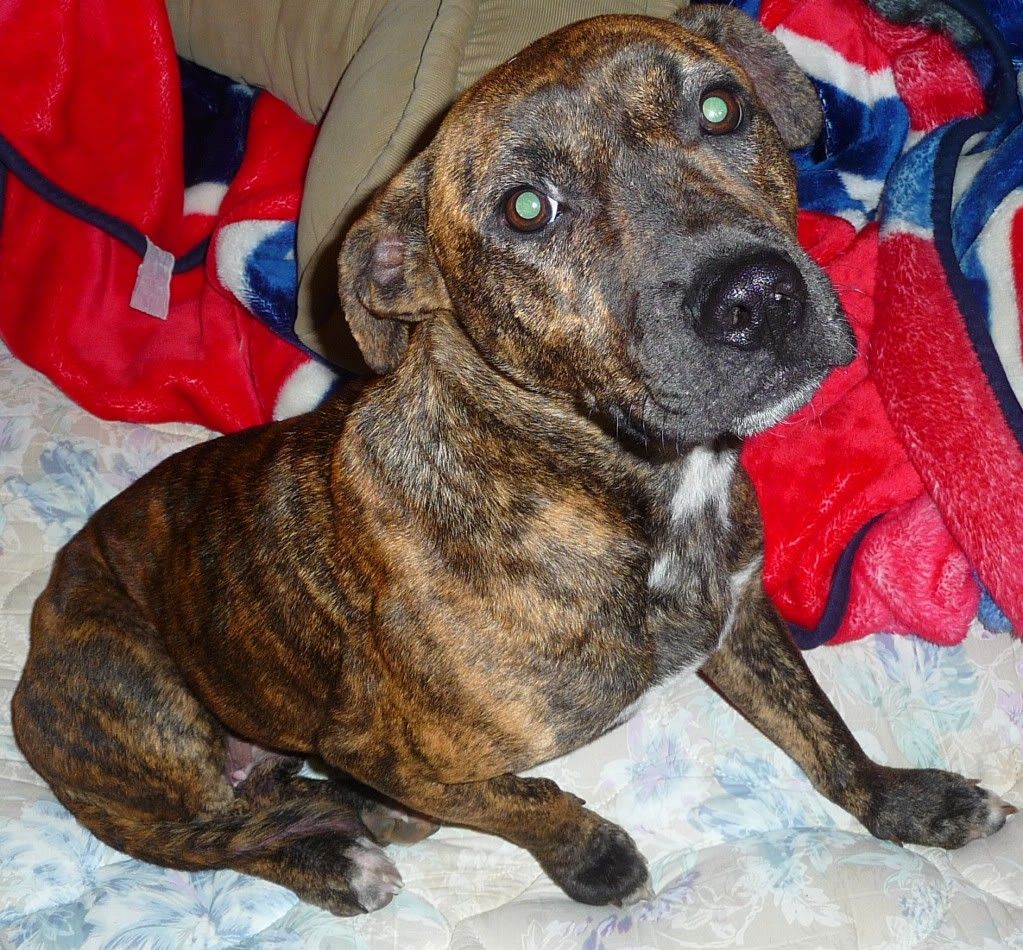 Now, I am not sure what she is mixxed with. But, she has the calmest disposition.
Anywho, thats my good deed for the day... ;P