Joined

Sep 18, 2003
Messages

2,115
Barth, F. G. 2002. A Spider's World: Senses and Behavior. Springer-Verlag, Berlin.
ISBN 3540420460 (hardcover)

Title of Original German Edition
Sinne und Verhalten: aus dem Leben einer Spinne
ISBN 3-540-67716-X
I believe I enjoyed this text more than any other book pertaining to spiders. For anyone unaware, the genus
Cupiennius
is one of the most (if not
the
most) well studied genera of spiders.
While the focus is on
Cupiennius
, anyone interested in arthropod sensory systems and behavior will love this text.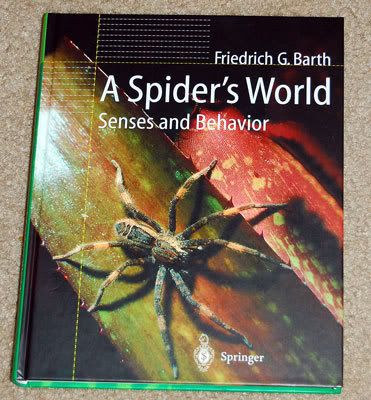 Eric