Joined

Jul 15, 2005
Messages

301
this thread is a week overdue.
I had recieved 3 A. gigus (African Gaint) plus 5 slings (that will be in another thread) From
www.tarantulasinc.com
They are great to deal with. And about to get another T from them this coming week.
I had been wanting these giant beauties for a along while, like a years or so.
Now i have them. But I want and need more.
Here are the 3 A. gigus. The Biggest one is about 8 inches and the smallest one it lil over 7 inches and about close to a size of a quarter in thickness.
and you can see the the size difference thickness with the A. gigus compared to the Orithoporus sp. of Az.
(Gotten these millis from Darrell)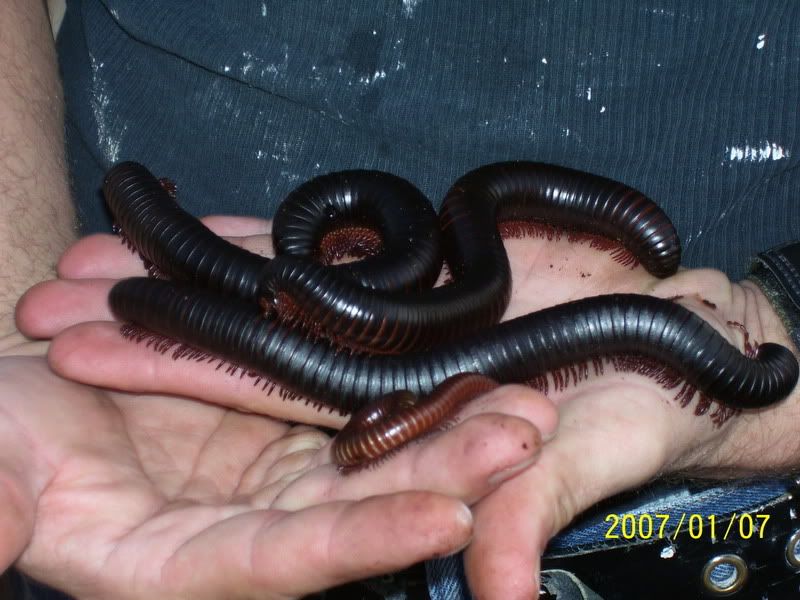 Here is the Orithoporus sp. from Az.
this one is about 6 inches and close to 1/3 inch in thickness, give or take.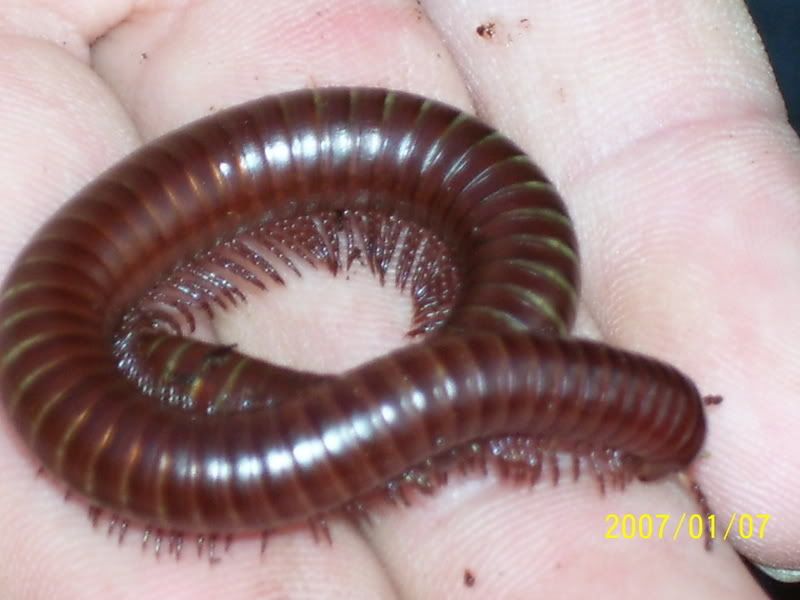 Now I do have another type of a milli, a Phillipine plated species. I don't know the Latin name. I have 2 of them, hoping to get a colony of them soon. But I will see if I can get more or not.
I will have pix of this species soon, hopefully.
I loves these two species looking at getting more millis this spring, but only time will tell.
thanks for ya time of looking
take care
Redknee