Joined

Mar 14, 2007
Messages

331
This was a comedy of errors.
#1 I wasn't even sure if she was a she, but out of 5, four molted mature within 3 weeks and when she molted she wasn't mature so I hoped she was female.
#2 The darn hammock sac was nearly impossible to find in her labyrinth of webbing.
But....on July 19th she webbed things up in her container with an almost imposible to see area of thicker webbing in the middle, so I began to treat her as having a sac.
Today, when lightly misting her container, I found these: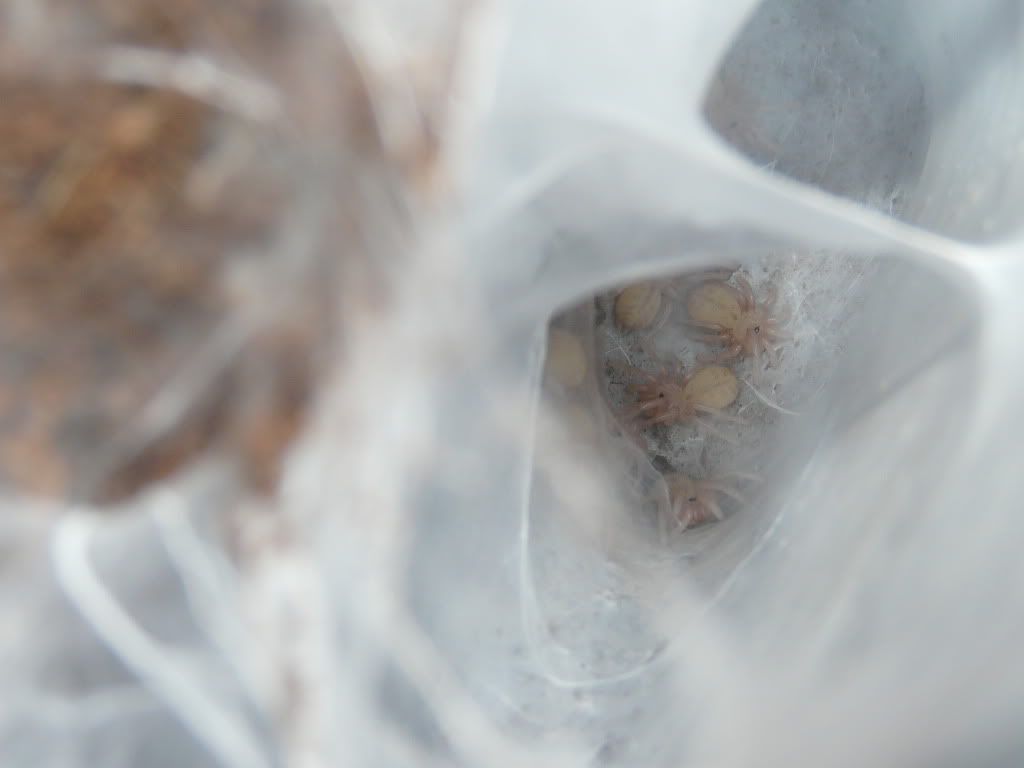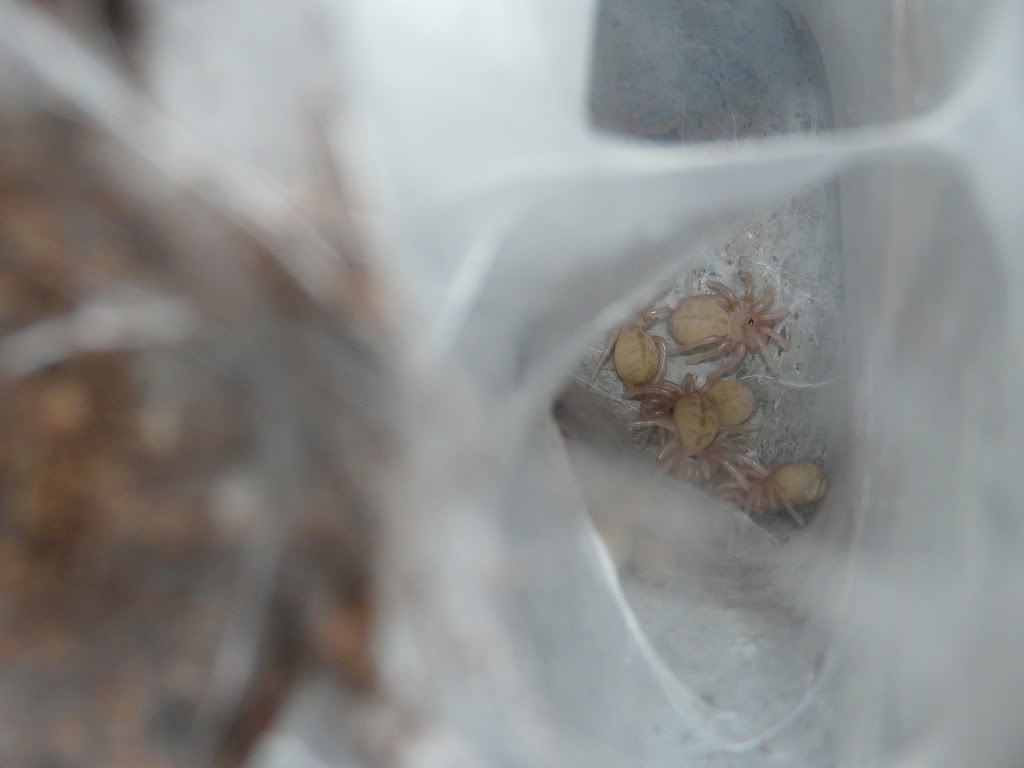 Gosh I love this hobby!
Diane