@CEC
@cold blood
@xenesthis
Hello, I was hoping you guys might be able to figure out if this girl is just an A. avicularia M1 (which I don't think so) or something else. Please share your thoughts if you have time and willingness.
I have no idea what morph this is beside besides gorgeous blue girl.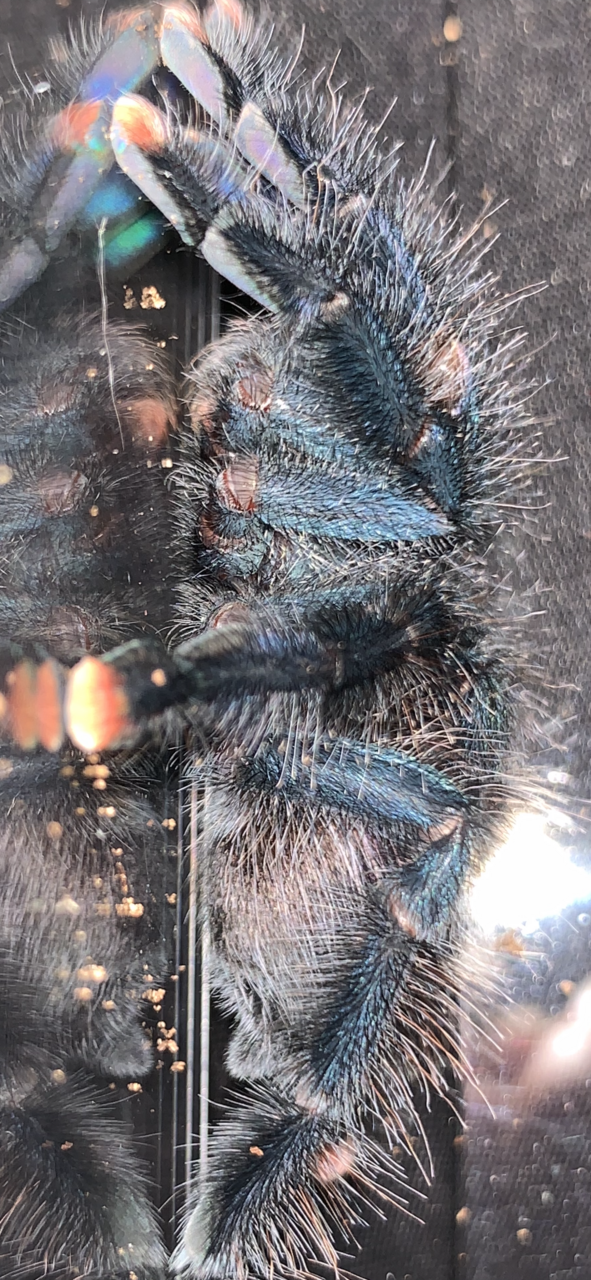 This girl lights up with blue and teal on all of her legs. Her carapace is blue/teal/ with...