Sorry, there's no way to tell what sex it is right now. You need to spread out the part between the upper book lungs and then take a picture of that area alone - a clear and zoomed-in picture. Something like this...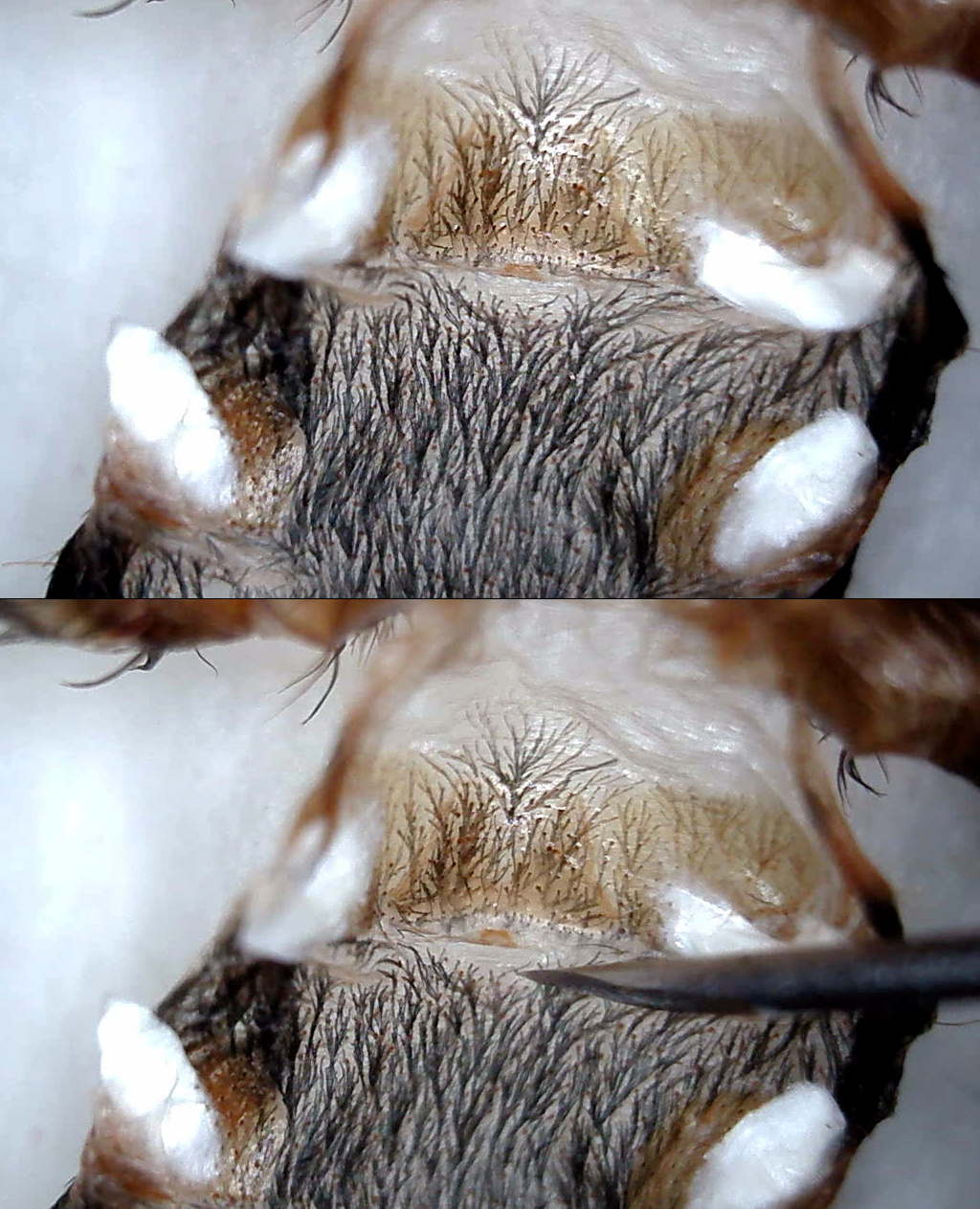 ... it's a little girl? ;)
It helps to moisten the moult a bit (water with a drop of dish soap).