Take some warm water with a drop of soap and stick the molt in it for about 5 minutes. You need to rehydrate it so it will be soft enough to spread the exuvia of the abdomen like so;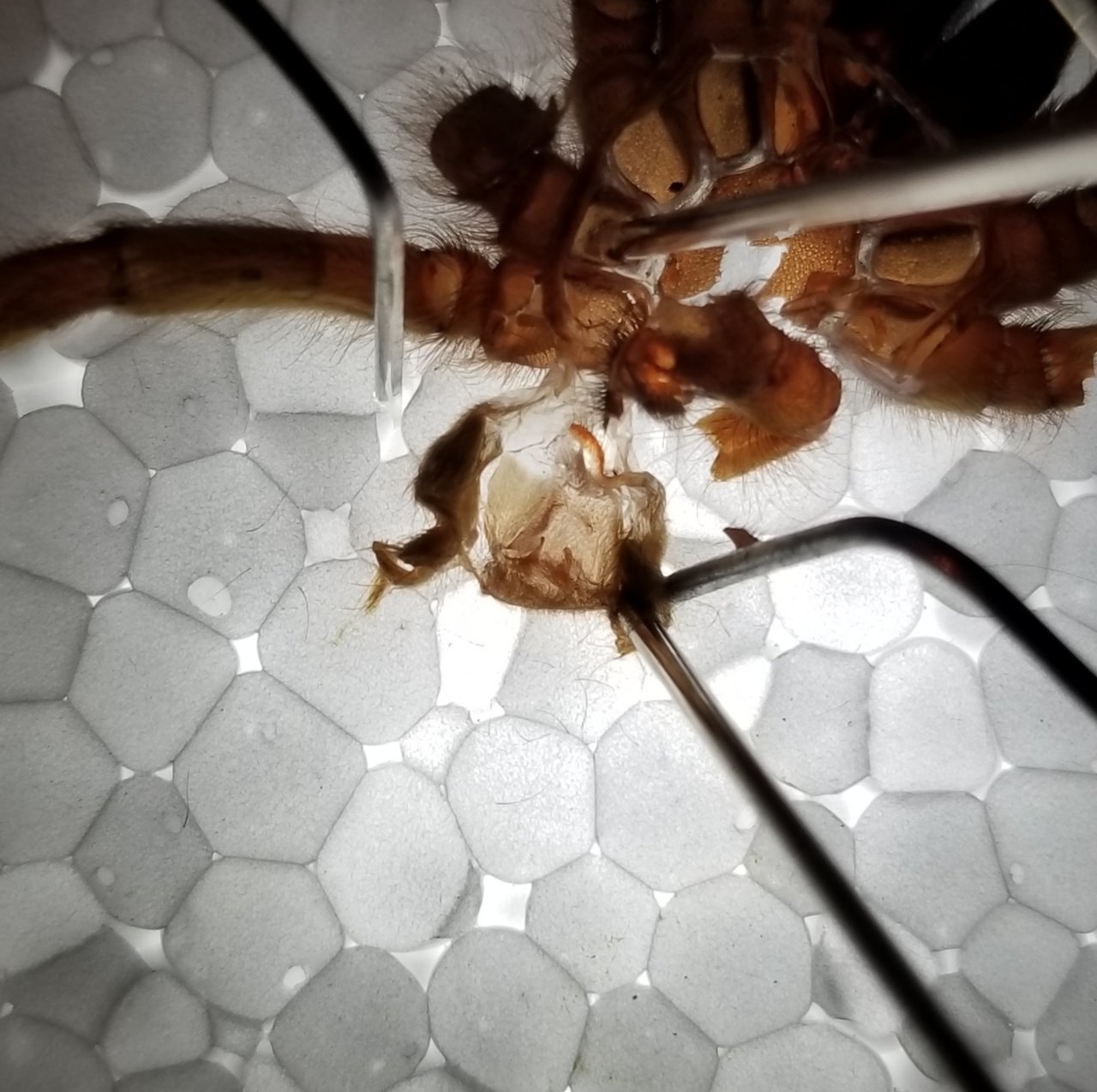 Spud finally kicked out her old molt after hoarding it for the last few months. Chewed it to...
You want the area between the upper set of booklungs in clear view, so we can see whether or not spermathecae are present.